---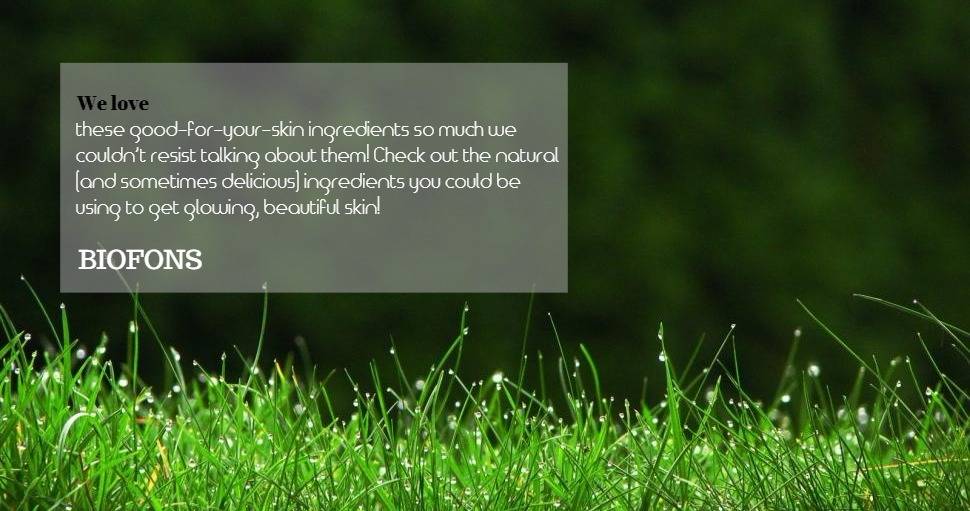 Orange
Oranges are known for their high Vitamin C content, which helps prevent free radical damage, and is a naturally refreshing ingredient.
Cucumber
Cucumber possesses mild soothing and cooling properties, which is why its benefits are harnessed in a number of our products:
Glycolic Acid
Glycolic Acid, a superstar alpha hydroxy acid made from sugar cane, is a chemical exfoliant that encourages resurfaced, clearer skin.
Enzymes
Papaya enzymes possess mild exfoliating properties as they help to gently dissolve or loosen dead skin cells.
Seaweed
Packed with vitamins and minerals, seaweed is an ingredient that nourishes the skin to aid in protecting it from harsh environmental elements found in air and water.
Azulene/Chamomile
Touted for its calming properties, Chamomile (or Azulene) helps to calm and soothe the skin.
Aloe Vera
Aloe Vera helps soothe the skin and has anti-inflammatory benefits to help heal abrasions and burns.
Olive Oil
Olive Oil is an emollient ingredient to help soften and nourish the skin without clogging the pores.
Ceramides
Ceramides are the 'glue' that binds skin cells together and when formulated in skin care, help to lock moisture in the skin.
Hyaluronic Acid
Hyaluronic Acid is a substance that is found within skin tissue. In skin care, this powerhouse humectant helps to attract moisture and bind it into the skin.
Vitamin C
Vitamin C is an antioxidant that helps prevent free radical damage. Due to its brightening capabilities, Vitamin C is harnessed in skin care products to help promote a radiant complexion.
Rose Hips Oil
Rose Hips Oil is an underrated ingredient that deserves a bit more of a spotlight. It is nourishing oil that not only helps to soften the skin, but it is also naturally high in the antioxidant Vitamin C.
Collagen
Collagen is a protein that is naturally a part of our skin cells that is responsible for firming and plumping the skin.
---

Our skincare solutions make use of pure natural ingredients including active botanicals, pure minerals and whole foods to nourish your skin and make it glow. Bring out the inner vibrance and flawlessness of your skin with the look, smell and feel of natural perfection.